Shop Gulf Coast Sunglasses
SHOP WOMEN'S STYLES
Explore every shade of you with our women's styles
SHOP MEN'S STYLES
Explore and discover our vast selection with our men's styles
SHOP OUR BRANDS
Merge the best of quality with the coolest designs with our brands
Wherever your outdoor activities take you, our staff at Gulf Coast Sunglasses can help you find that perfect pair of sunglasses. Whether your life takes you to the beach, bicycling, fishing, kayaking, or driving, we have what you need to help you see your way and keep yours eyes comfortable and protected. We carry the top brands in loads of colors and styles to fit your needs and style. We Carry Exciting Top Brands that give you the protection you need and the attention you deserve.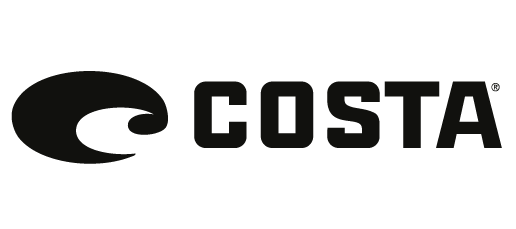 Visit our beautiful store in Venice, Florida
With over 1200 sunglasses in stock, our huge selection is worth a visit.  If you're local, or ever in Venice, come and check out our vast selection from famous brands including Costa, Maui Jim, Oakley, RayBan, Arnette, Vogue, Cablz, Croakies, Coach, Versace, Michael Kors, Ralph, Wiley X, Smith Optics and more! Our expert staff will help you find the perfect pair, just for your lifestyle and attitude! 
What Our Valued Customers Are Saying
Ivan Ceniceros
March 16, 2023.
Awesome customer service. Great selection of sunglasses at competitive prices
John Betz
February 25, 2023.
Great selection and the young girl with brunette short hair was superb with customer service.
Camilo Infante
December 1, 2022.
Awesome experience today with Debi. She explained a lot about sunglasses including fishing, night driving, day use, and outside working with screens like computers and plane cockpit. Learn about the different color selections and other features like polarization, polycarbonation, antiglare, blue lights and lens materials, and how these affect your choices regarding your sunglasses' purpose. Not to mention the different frames available and brand's style to choose from. Ask as well about insurance options. Thank you Debi for all your time.
DAN Degrood
June 26, 2022.
Gulf coast sunglasses have so many well known brands and frames to try. The service is top notch and the optician, Robin was so very helpful in getting my eye glass script correct for my new sunglass frames. She even meet us at the store before they opened to accommodate me. It is worth your time to see all the choices of frames they have in the store!
Craig Strohecker
June 26, 2022.
This store has an amazing selection of in-stock sunglasses from all your favorites like Costa, Ray Ban , Maui Jim's, Zeal, Wiley X , Oakley and probably forgetting a few . Robyn was great ordering my new Wiley X and Ray Ban glasses with Progressive Lens and Transitions on my Ray Bans . They both came out super cool and optically perfect . Debbie the stores manager was fantastic in walking me through the huge selection of choices. Wiley X which I've never owned , gets a giant thumbs up for quality and wow factor. This is a great store if your needs are RX glasses and Sunglasses or just regular Sunglasses.
Jeff Donatello
June 19, 2022.
I live in Florida. My parents live in Venice. I get the call… "your father needs new sunglasses, where do we go?" I google these guys and tell them to ask for Costas. The manager was great to them. My father loves his glasses.
debra lacey
June 15, 2022.
Carol was very friendly and helpful
Prescription sunglasses are a necessity for those of us that need glasses.  We have an Optician on staff to help get your prescription in most of the styles and frames we carry. Many of our brands have warranties and we can help with your warranty questions. We can also order replacement lenses for most of the brands we carry.
We're Proud To Provide With Every Order

Free Shipping
We provide free shipping to all 50 States for all online orders!
Best Quality
We carry the best sunglasses from the best brands!
Best Service
We're committed to providing you the best customer service!
Secure Shopping
When you shop with us, your payments are safe and secure!
Gulf Coast Sunglasses Offers The Largest Selection of Sunglasses in Southwest Florida